You are at
Homepage
> Monitors and traps
Bed Bug Detection Systems and Traps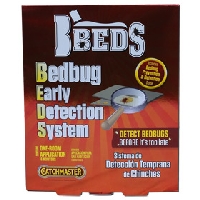 BBEDS - Bedbug Early Detection System
Only $9.95
Placing orders is not
available at this time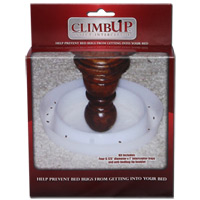 ClimbUp Insect Interceptor
Only $19.95
Placing orders is not
available at this time
Bed Bug Traps:
Help you catch an infestation early
Odorless
Do not use dangerous chemicals
Safe around children, pets, and the environment
Bed bugs can't escape
Use bed bugs' natural habits against them
Easy to use
Early bed bug detection is the key to preventing infestations. Bed bug detection systems and traps enable you to get rid of bed bugs early.
The Bedbug Early Detection System (BEDS) is a passive monitoring system that replicates a bed bug's favorite hiding place. Dots of patented, super-strong adhesive trap them instantly.
These slim devices can be placed in strategic locations that bed bugs love, like behind headboards, under a box spring, etc. for easy bed bug detection. You can even slip them behind framed pictures. Read More...