Mattress Covers For Bed Bugs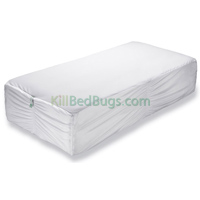 Ultra Allergen Blocking Mattress Encasement
From $58.99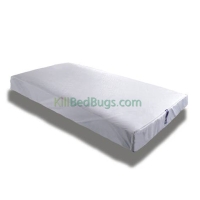 Allergen Barrier Box Spring Encasement
From $58.99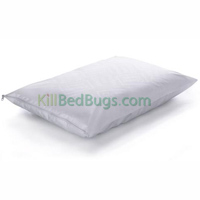 Ultra Allergen Blocking Pillow Encasement
From $18.99
Benefits of the CleanRest® mattress covers:
Prevents bed bugs, dust mites, pet dander, pollen, and mold spores infestation
Water resistant
Machine washable
Made with doctor-recommended MicronOne® allergy-blocking technology
Contains no BPA, VOCs, lead or phthalates
Even fits extra deep and pillow-top mattresses
Lifetime warranty
Bed Bugs get their name from their favorite hiding place. Mattress covers protect you from infestation and save you the high cost of mattress replacement.
Preventing bed bugs is a key step in a pest-free home. Even better, they also protect your mattress from dust mites, pet dander, pollen and mold spores, giving you the peace of mind that will really enable you to get a good night's sleep.
Modern Technology for an Old Problem
Our mattress covers are made with MicronOne™ allergy blocking fabric technology. These doctor-recommended mattress covers use 100% micro denier polyester fabric that's woven so tightly that it has a maximum pore size of 1 micron. Read More...