You are at
Homepage
> Foggers & Pest Control Equipment
Foggers & Pest Control Equipment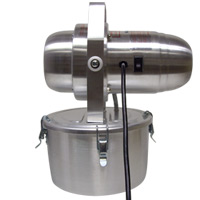 Tri Jet Fogger
Only $229.99
Placing orders is not
available at this time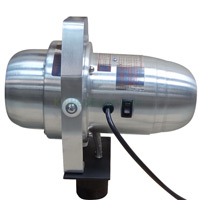 Drum Mounted Tri-Jet Fogger
Only $249.99
Placing orders is not
available at this time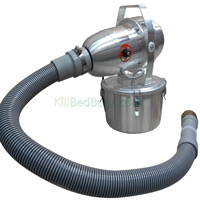 Deluxe Fogger with Hose
Only $319.99
Placing orders is not
available at this time
Pest control fogging is an easy and effective means of clearing out all those unwanted insects. With three great foggers to choose from, KillBedBugs.com has one that is perfect for your needs. Whether your needs involve a home, apartment, hotel, hospital, barn or industrial plant, keeping your friends, family, patrons and workers free from insect troubles is a must.

The beauty of using an insect fogger is that they're easy enough for your average homeowner to use effectively and strong enough for large industrial or commercial applications. Many people shy away from using pest control equipment due to a misconception that you need tarps, training and various other safety gear. But our foggers involve no more than a water or oil-based formula and a basic breathing mask.

Foggers allow you to blanket large areas easily and efficiently to ensure total eradication of pests. Everything from flies, mosquitoes, ticks, mites, bed bugs, cockroaches and more won't be able to hide from your insect fogger.

Our three great options provide you with what you need to stop insects from causing you grief. The basic Tri-Jet fogger is easy to handle and great for home or commercial use. The Drum Mounted Tri-Jet is perfect for large industrial applications with its ability to attach to 5, 10, 20, 30 or 55 Gallon drums. Lastly, the Deluxe Fogger with Hose gives you complete control to reach practically any space to apply concentrated fog exactly where you want it.  

Not only can foggers be used for pest control, with the right formula they're also effective as odor control, disinfectant systems, humidity control and for sanitizing. They're a truly versatile multi-tool that every home, business and industry should have on-hand.